Industrial Ethanol Platform
Ethanol as a solvent is a cost-effective method of producing quality extracts from large volumes of biomass. Our industrial-scale, cryo-capable Ethanol Extraction Platform can process 80 lbs. per hour. The unit is fully integrated with our 500-gallon solvent recovery system.
Features & Benefits
System is skidded for quick setup and installation
Quick connect / disconnect fittings for ease of operation
Turnkey system with all utilities
No winterization necessary
In-line filtration
Recovers up to 100 gallons of ethanol per hour
Extraction run times as low as 30 minutes depending on SOP
Full power requirements available upon request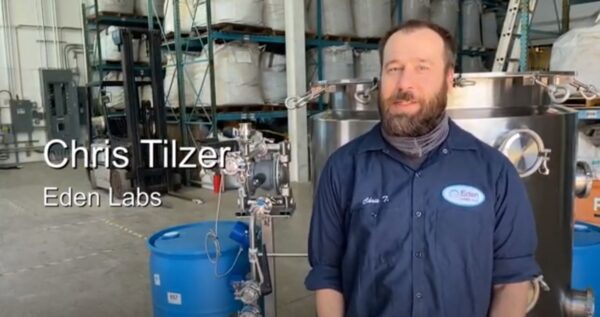 Eden Labs Industrial Scale Cold Ethanol Extraction
GMP Compliant Systems
All Eden Labs products and processes are designed in accordance with the Good Manufacturing Practice standards of the US Food and Drug Administration. These regulations require that manufacturers, processors, and packagers of drugs, medical devices, some food, and blood take proactive steps to ensure that their products are safe, pure, and effective.